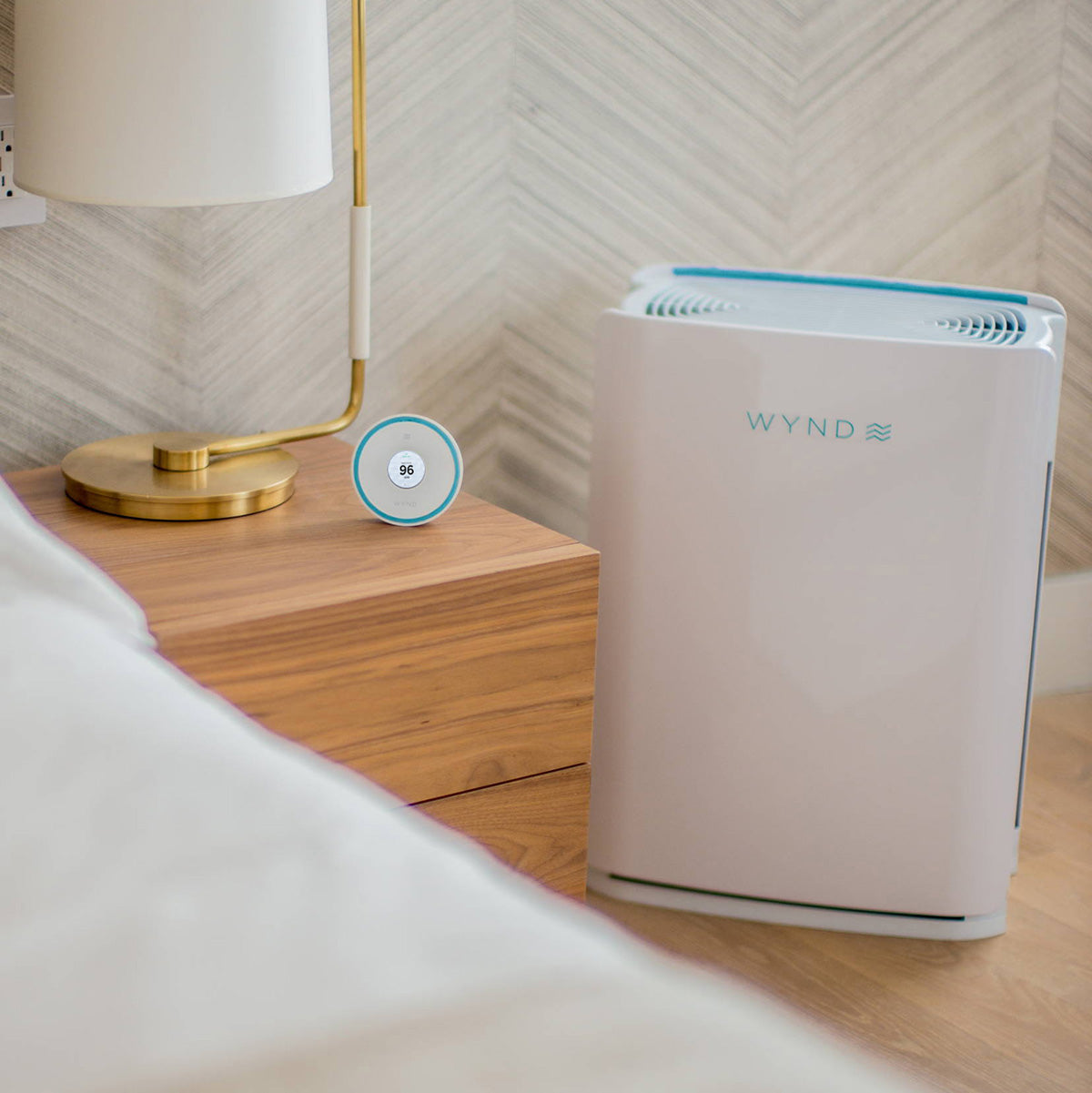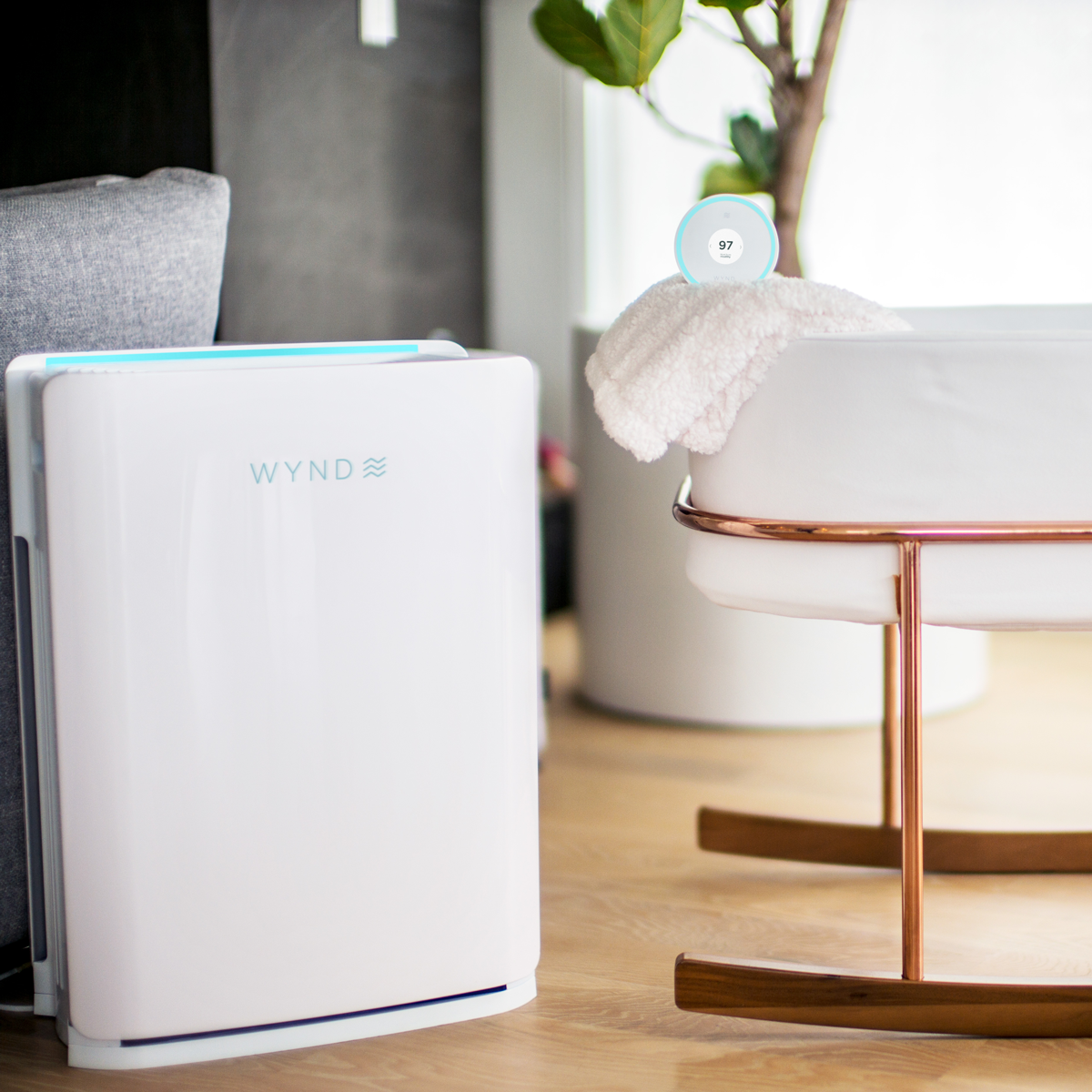 Halo & Max Purifier Bundle
Dynamic Duo of Air Quality
We designed the WYND Max Purifier to work seamlessly with WYND Halo. WYND Halo monitors the air, and the WYND Max Purifier cleans it up. The Max Purifier uses Halo data to remove allergens, mold, germs, chemicals, odors, and air pollution from your home.

Wynd Max and Halo may ship separately.
SPECIFICATIONS
Max Purifier:
Height: 610 mm
Width: 440 mm
Thickness: 259 mm
Mass: 10.4 kg
Colors: White
Power consumption: 60W (max)
Power input: 110-240V
Connectivity: WiFi
Supported mobile OS: iOS, Android
WHAT'S IN THE BOX
Wynd Home Purifier
2 V-Series HEPA filters
Cable
Plug adapters (for international customers)
Wynd Halo
Wynd Plus
Wall mount
Cable (micro USB) Charger
SHIPPING AND RETURNS
100-day returns Each Wynd device comes with a 100-day money back guarantee. No risk, no worry, no hassle. Secure checkout Rest assured that your information is protected with Shopify Secure checkout
Halo & Max Purifier Bundle
$548 USD
Regular price
$599 USD
Purifies & kills 99.99% germs
Ultimate Air Quality control center
WYND HALO
The most comprehensive indoor air quality monitor
We take 20,000 breaths every day, but what's in the air we're breathing? With 14 sensors, WYND Halo measures 14+ pollutants in the air so that you can take the right course of action.
WYND MAX
The most powerful purifier in its class
Remotely monitor your air quality, control your WYND devices, and observe air quality trends for optimal health and comfort. In response to issues detected via Air ID, the WYND app can recommend actions to help you stay healthy.
WYND MAX
Over 99.99% of H1N1 Virus removed in 1 hour
Results: Third-party testing showed that in a 1,000 cubic foot space (10 x 10 ft), WYND Max reduced the H1N1 infection rate to 0% (versus 21% in the control cases).
READ REPORT
Dynamic Duo of Air Quality
SAVE ENERGY
Since the purifier only turns up when the Halo triggers it, it's super energy efficient.
OPTIMIZED FOR YOU
When Halo is near you, the purifier will optimize its cleaning for where YOU are
TOXINS ARE CLEANED UP
Halo can detect substances that you can't smell - and the purifier automatically removes them.
Make your smart home even smarter
With IOT integrations for Alexa and Honeywell Home, Halo coordinates with your air purifiers for optimal air filtration
The Wynd Max Purifier and V-Series HEPA filter are designed to remove hazardous pollutants and irritants, such as allergens, smoke, germs, dust, chemicals, VOCs, smog, industrial pollution, and pet dander.
The filter typically lasts for 6-12 months depending on usage. Through the Wynd app, we can actually calculate the filter life for you. By tracking how polluted the air is around the filter—as well as Wynd's airflow level and usage duration—we can tell you how used up the filter is and alert you when it's time to order a replacement. You can opt into subscribing to automatic replacement filter shipments here.
Noise levels vary by fan speed and settings. Night mode setting is as quiet as a soft whisper (~20 decibels). The maximum setting stays below 65 dB.
Auto Mode allows you to set your Max Purifier to clean your air only when pollution is detected by the Halo. If there is more pollution, it will circulate more air, if there is less pollution, it will circulate less. This allows you to have clean air while optimizing energy savings and filter life.
To change the fan speed simply press the fan icon on the Max Purifier itself, or go into the Wynd app, select your device under the "Devices" tab and adjust the fan speed your exact preference.
Yes, our V-Series filters are HEPA certified.
The LED will continuously blink white.
Yes, we specially designed a 100-240V version of the Home Purifier for international customers. International orders also come with outlet adapters.
The Clean Air Delivery Rate of 537 m3of air per hour so you can quickly clean and maintain a healthy space.
The Max Purifier can scrub the air of a 1,200 sq. ft. home in 30 minutes. If you home is larger than 1,200 sq. ft., we recommend purchasing an additional Max Purifier for each additional 1,200 sq. ft. of your home.
For maximal coverage of your home, try to place the Max Purifier near the center of your house in an open, unobstructed area, such as the living room.
Auto mode only works with the Wynd Halo and a WiFi connection. If you have already set up your Halo device and believe it to be operating correctly, check the Wynd app to see if both the Halo and Max Purifier are connected. If they are not, try reconnecting them again or checking your WiFi to ensure it is on. If this does not work, make sure that your Max Purifier and Halo are set to the same room in the app. To check this, go into your app, select the "Devices" tab, select your Halo and Max Purifier, and change the room status to be the same if they are not already. It is also important that the Halo and Max Purifier are physically in the same room.
Yes! We have an in house customer support team trained to make using and setting up your Wynd a breeze (no pun intended). Contact support at support@hellowynd.com, message us on facebook @hellowynd, or use the messenger app Message us on Facebook
Still have questions?
We have an in house customer support team trained to make using and setting up your Wynd a breeze (no pun intended).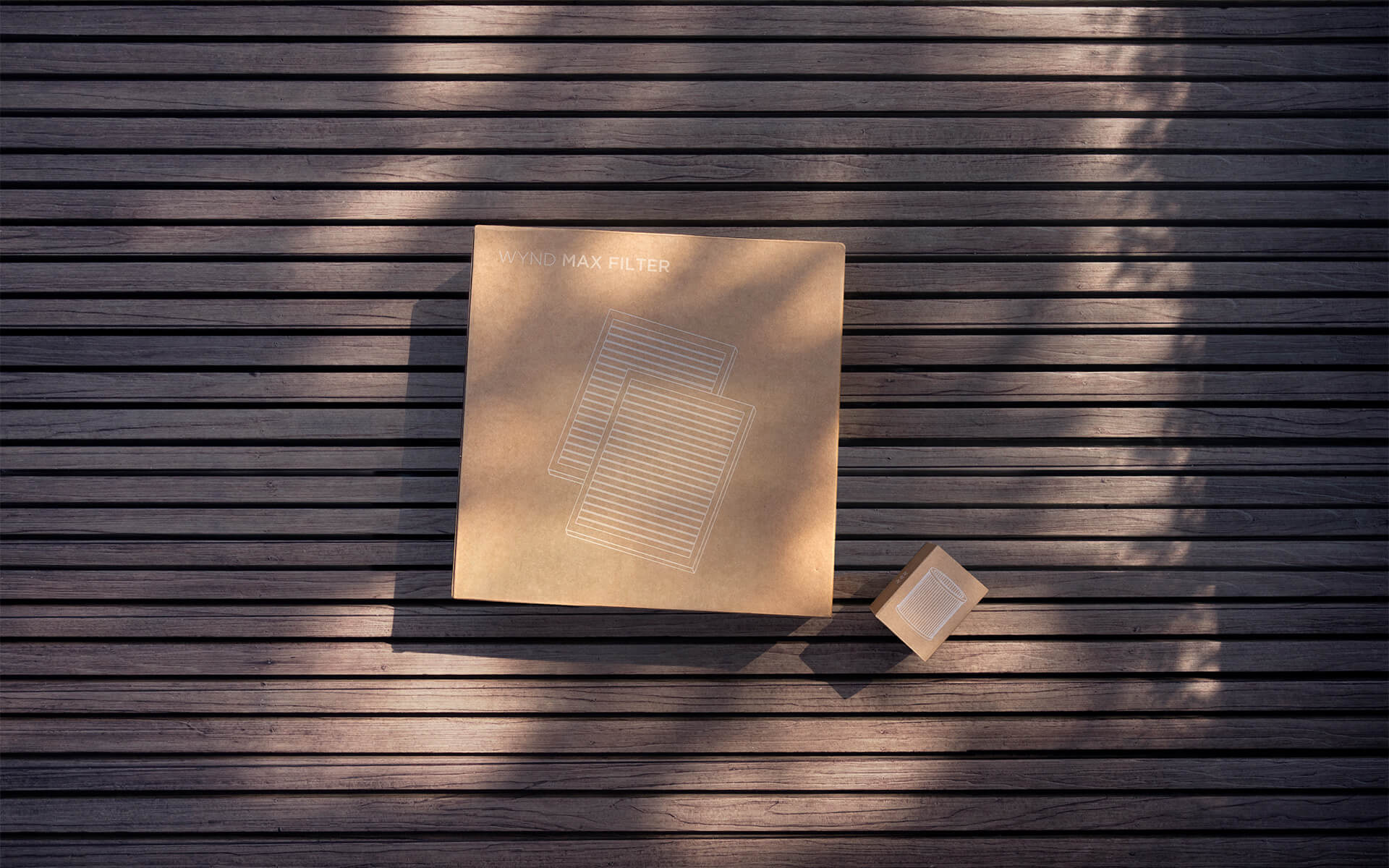 AUTO-REFILLS SUBSCRIPTION
WYND Membership Program
Get the best out of your WYND Max by replacing your filters every 6 months. When you subscribe, you'll receive 1 new WYND filter every 6 months and 10% off all WYND products.
Learn More